Xpectia FH - Faster machine speed and high-precision operation


The new FH vision systems are specifically intended for seamless integration with PLCs, motion controllers and robotic control systems, and are ideally suited for applications in high-speed manufacturing machines of all types.
FH vision systems featuring a new and exceptionally efficient vision algorithm, high-speed image bus, four-core processing and fast EtherCAT communications. A further benefit is that FH Vision Systems are fully compatible with the Sysmac Studio Automation software.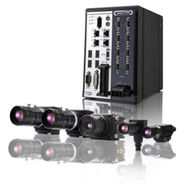 • Four-core image processing
• Fast EtherCAT communications
• Innovative Shape Search III
• Up to 8 high resolution cameras
• Supports Microsoft® .NET
• Compatible with Sysmac Studio Automation software





The right power supply for your application S8VK-G


The S8VK-G offers a wide product range (from 15W up to 480W), in a very compact size. It is 13% smaller than comparable power supplies and the smallest on the market of its type.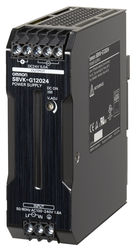 • Wide operating temperature range (-40 to +70ºC) to guarantee operation stability
• Double set of DC output terminals (three for the negative) to provide easy wiring
• High efficiency (90%) to reduce energy consumption
• Power Boost functionality (120%)
• Improved DIN-rail mounting clip to provide better vibration resistance and allow for easy installation




Accurax G5 - At the heart of every great machine


Accurax G5 gives you that extra edge to build faster, accurate, smaller and safer machines. You will gain almost 25% in motor weight reduction and 50% cabinet space saving. You will achieve sub micron precision and ms settling time.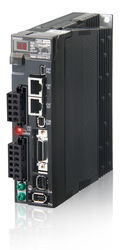 • EtherCAT, MECHATROLINK-II and Analog/Pulse drive models
• Frequency response of 2kHz
• Safety conforming to ISO13849-1 (PL d)
• High accuracy provided by 20 bit encoder
• Drive Programming: embedded indexer functionality in the Analogue/Pulse models
• Advanced vibration suppression
• Full closed loop encoder built-in
• Rotary motors from 50 W up to 15 kW
• Ironless and iron-core linear motor types